THE ODYSSEY COMMUNITY
Odyssey welcomes its students and their families into a fulfilling environment, where every member of the community finds their own place and builds lifelong bonds. This community is constructed on a day-to-day basis on campuses providing well-being, safety, and services.
A SPIRIT OF COHESION BETWEEN OUR STUDENTS.
A united and benevolent community. Our schools are governed by rules and traditions designed to integrate our students into an organised and cohesive group. The compulsory wearing of school uniforms embodies this group spirit. Likewise, mentoring between students and positive discipline forge the values of responsibility and solidarity in them.
PARENTS: ESSENTIAL PARTNERS.
A special role for families. Families are essential actors in the educational project. In a spirit of co-education, they are involved both in the educational progress of their children, as well as in the dynamics of the community. They therefore contribute to the life of the school.
AN ENRICHING OPENNESS TOWARDS DIFFERENCES.
An inclusive community. The bringing together of students and families of different nationalities, backgrounds, and profiles, is source a richness for our community. The organisation of our schools and their teaching promotes the integration of pupils with diverse linguistic and academic backgrounds, including, whenever possible, special educational needs.
THE SCHOOL: A PLACE OF LIVING AND LEARNING.
High-quality campuses, designed for well-being and security. Thanks to their locations, their aesthetics, their layouts and their modern teaching equipment, our campuses are attractive places, where students and teachers are provided with the very best conditions for learning and living together. Site security, health, and ecological preservation are priorities that are committed to, and protected by, every member of our community.
THE SCHOOL: A PLACE OF DISCOVERY AND ENGAGEMENT.
Varied activities. Our school and extracurricular activities offer a wide variety of cultural, scientific, sporting and artistic activities, that broaden the horizons of our students and showcase their talents. Societal engagement is also encouraged, through personal and group projects, with social, ecological and cultural focuses.
THE SCHOOL: A PLACE AT THE SERVICE OF FAMILIES.
Our high-quality school administration service, communications, logistics services, and extracurricular activities are designed and organised to provide parents with peace of mind and satisfaction. This is the mark of a premium private group, prioritising the confidence of families.
TALENTED TEACHERS
Recruiting the very best teachers, organising them into a team, training them to develop their skills, and motivating them in their careers at the Odyssey Group: these are the commitments we make to them and to families. Because all educational missions are founded on the professionalism, passion and commitment of their teaching staff.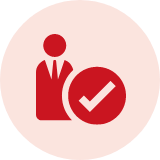 Educational experts, who are continuously improving their skills
Qualified and well-trained teachers: whatever their nationality or status, our teachers are always qualified professionals, who are constantly reinforcing their skills through rigorous ongoing training. They teach in their mother tongue, or in a language they have perfectly mastered in all its dimensions.
Teaching means teamwork
Teachers who cooperate on a daily basis, under the leadership of their head teacher, teachers carrying out their educational roles within a collective framework, bringing together all their personal skills, and enabling them to coordinate their actions to the benefit of the school, their classes, and to each and every one of our students.
Making every student a priority
Our teachers are focused on helping every student succeed. Our teachers carry out their roles by adapting their teaching to the needs of each student. They provide them with the attention, the monitoring, and the stimulation they need in order to be successful and reach their full potential. They are regularly trained in achieving this objective, and are evaluated on their commitment and achievements in this regard.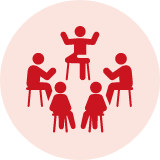 The leading ambassadors for the school and for the Group
Teachers who convey the Odyssey values. By joining an Odyssey group school, our teachers become the driving force of our educational project. They embody and promote the values of Odyssey (Humanism, Ethics, Benevolence, and Innovation) through their teaching and their actions at the school. They are also key players in the educational community, an essential connection with the families who place their trust in them.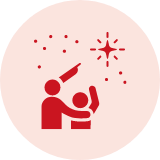 Recognising merit, valuing talent
Teachers who are supported and encouraged to innovate. At the Odyssey group, our teachers find a secure, caring and dynamic professional environment, where they can fulfil themselves and express all of their talents. The Group supports them in their career paths, and values all initiatives and projects contributing to the spirit of innovation and excellence that it promotes. Group or individual, such initiatives are encouraged and valued.